For English, see below. 
Even voorstellen.. 
Hoi! Wat leuk dat je deze pagina bezoekt. Dit zijn wij, zussen Maaike (31) & Femke (29) en mama's van 4 jongens Thiago(3), Dex(3) Rafa(2) & Tido(0)! Wij maken al jullie producten met veel liefde & aandacht. Ooit klein begonnen in 2018, maar inmiddels mogen we ons een 'grote' noemen in onze branche!

Hoe mooi is het om van je hobby je werk te maken! We zijn altijd creatief geweest (thanks mam!) Toen we allebei bevallen waren van onze zoons begon het te kriebelen. Op dat moment had je alleen maar de meest felgekleurde speenkoorden. Wij waren op zoek naar iets anders. Iets dat je kunt matchen met elkaar. Verliefd op onze baby's én de speenkoorden, hebben we deze voorzichtig online gezet. Dit bleek een match met alle andere (newby) mama's! Van het een kwam het ander... Inmiddels hebben we meer dan 30.000 accessoires samengesteld & evenveel baby's blijgemaakt! 

Al onze producten zijn handgemaakt en te personaliseren zoals jij dat wilt. We houden hierbij rekening met kleurencombinaties die jij kiest, maar natuurlijk ook de veiligheid. Jij hebt straks een uniek cadeau (aan jezelf) in handen! 
Inspiratie op doen? Zie onze Instagram en Facebook
Kom je er toch niet helemaal uit? Of heb je een specifieke wens?
Stuur ons even een mailtje info@babyzus.nl
Liefs, 
Maaike & Femke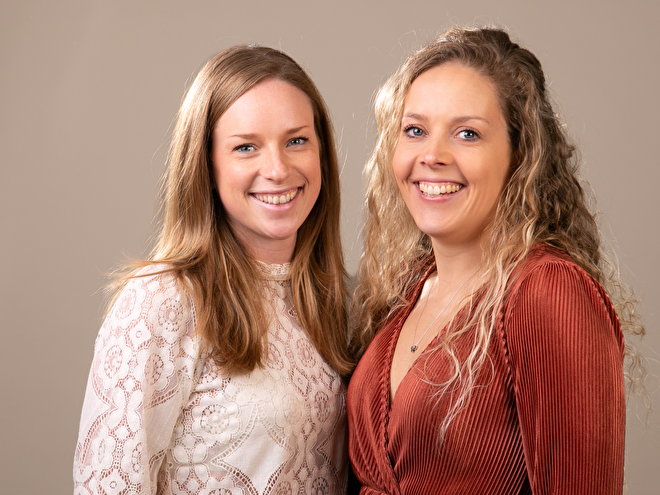 -------------------------------------------------------------------------------------------
Nice to meet you! 
Thanks for visiting our page, searching for products in your shop. We would love to introduce ourselves and spread the passion about our products! 
We are 2 dutchies. Maaike & Femke, sisters, besties and moms of 4 little boys. They were and are our inspiration for this lovely handmade products. 
All of our products are specific for the smallest in our families. Meet our pacifierclips, so handy, never a pacifier on the ground. Or the little teethers with duo function, a rattle ánd a nice thing to bite on when the teeth will come. 
We selected some color combinations for you, if you want to make a combination yourself that's possible ofcourse! We would love to collaborate & don't hesistate to contact first by email info@babyzus.nl
Need inspiration first? Check our Facebook or Instagram page! 
Love, 
Maaike & Femke